Driver CPC Periodic Training
You must complete 35 hours of Driver CPC Periodic Training every 5 years to keep your Driver Certificate of Professional Competence. Our trainers have been approved to deliver approved training courses for periodic training.
To attend these courses you must hold a driver qualification card with less than five years to expiry, or your driver qualification card has already expired or you have 'acquired rights'. If you are not sure if you are eligible, just give us a call and we will confirm eligibility for you.
The majority of UK Lorry Drivers' Driver Qualification Cards expired on 9th September 2019. If you completed all of your training well before that date, you should have already received your new 'Driver Qualification Card', which will be valid until 9th September 2024. If you completed your training within the last few weeks or so, you may not have received your card yet. Some lorry drivers will have a different expiry date, depending on when they completed their first CPC qualification. You should check the expiry date of your card and make sure that you have sufficient time to complete the training before the card expires. The following link explains what to do if you miss your training deadline.https://www.gov.uk/driver-cpc-training/if-you-miss-your-training-deadline
If you have not received your new card you should check to make sure that all the courses you have attended have been registered. You can check here. If a course you have attended is not showing on the record, you will need to contact the company that arranged your training, who can check with DVSA to make sure that the records are correct.
We are currently offering the following CPC modules. (Saturday dates are highlighted with **)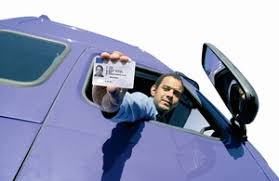 | Date | Course Name | Suitable For |
| --- | --- | --- |
| 09/11/2019 | **Drivers Hours/Tachographs | Lorry & Bus Drivers |
| 25/11/2019 | Vulnerable Road Users | Lorry & Bus Drivers |
| 26/11/2019 | Drivers Hours/Tachographs | Lorry & Bus Drivers |
| 27/11/2019 | Health & Safety/Fire Marshall | Lorry & Bus Drivers |
| 28/11/2019 | Vehicle Checks & Defects/Licence, Weights & Dimensions | Lorry drivers only |
| 29/11/2019 | Tiredness, Diet & Lifestyle/Company & Public Image | Lorry and Bus Drivers |
| 07/12/2019 | **Vulnerable Road Users | Lorry and Bus Drivers |
Important Information
Dates and topics might be subject to change, and additional dates may be added from time to time. You should be aware that the government has confirmed that CPC will continue to be a requirement post BREXIT. You can read an article about this by following this link. To book or check availability please send an email to carol@mdtnorwich.co.uk or call us on 01603 443954. Courses for individuals are available at our premises. The cost for each day is £74.75 (including VAT and DVSA upload fee). Courses for companies are available at your premises or at our premises. Minimum number of delegates is 8 per day. (Price on application).
Drivers Hours and Working Time Regulations
Please Note: Attendance at courses is a legal requirement of your occupation. Drivers and their employers should be aware of the requirements of the drivers' hours regulations if courses are undertaken at weekends or on other drivers' rest days. Time spent attending a course will probably affect the amount of driving or other work they may undertake under the drivers' hours and working time regulations.