PCV Training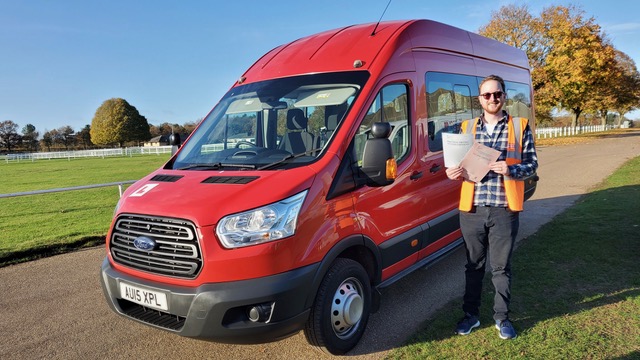 We don't provide bus/coach training, but we do provide minibus training. The requirements for obtaining a minibus licence are detailed on the government website for further information click here
If you want to drive a minibus, there are some circumstances when you might not need to take a driving test, click here for further information. https://www.gov.uk/driving-a-minibus
Please call if you require help with applying for your provisional licence. We can also help you with free training material for the theory and hazard perception tests.
We can arrange practical training for
Category D1 Minibus Licence
Category D1+E Minibus & trailer (only available if you supply a minibus that meets the requirements for the driving test and the trailer)
We can also help you to prepare for the New Driver CPC Module 2 Case Studies and Module 4 Practical Demonstration test.
We like to understand what training each of our customers need, so we recommend that before you undertake a full course of training you complete initial training (3 – 6 hours) so that we can tailor the length of the course to suit you. We can then take into account existing driving experience as well as aptitude.
You can train using our vehicle, your own vehicle, or a vehicle provided by your employer (as long as the vehicle meets the requirements for the driving test).
Minibus Training Courses
An average course is 2 days (12 hours) for which the cost is £979.00 including vat one attempt at the 3a test and one attempt at the 3b test. Course lengths are usually 6 hours driving per day and will be one to one with your instructor.
Please call us or email carol@mdtnorwich to discuss your requirements.